Regular price
£4.99
Sale price
£3.79
Unit price
per
Sale
Sold out
Share
Introducing the exclusive blunt cone collection designed by G-Rollz in collaboration with the iconic Cheech and Chong. G-Rollz CBD blunt cones are crafted from top-quality USA-infused American-made terpenes. 

Each air-tight glass tube contains 2 blunt cones (featuring the G-Rollz patented cone protector for protection and easy filling). One display contains 12 glass tubes, shelf-ready for your stores.
Tobacco & nicotine-free.

G-Rollz -Natural OGK  terpene-infused blunt cones. A distinct earthy pine and sour lemon scent coupled with woody undertones. Terpene Content Please note this list is only the major constituents, each blend actually contains between 8-15+ isolates.
G-Rollz - Dutch Blend terpene-infused blunt cones. A most carefully selected blend of the finest tobaccos spiced with burley and Oriental leaf. An even-burning yet satisfying smoke that is distinguished by soft, sweet undertones and a pleasing aroma.
G-Rollz - Blueberry Kookies terpene-infused blunt cones. The cross of Blueberry & Terpenes offers a wonderfully rich and fruity flavour. You'll experience sweet blueberries on the inhale and an earthy/hempy haze flavour on the exhale.
G-Rollz -Watermelon Sunrise terpene-infused blunt cones. The flavour of this iconic summer fruit is a lesson in harmony. The floral qualities of melon are balanced with sugar, while contrasting elements of green earth transform Watermelon into the ideal flavour for long, hot afternoons.
G-Rollz -Strawberry Cheesecake terpene-infused blunt cones. Strawberry Cheesecake delivers on the family name by interweaving that Cheese-y sharpness with a sweet berry ripening. Kick back and enjoy this luscious, vanilla cream blend for a dessert without the added calories.
G-Rollz - Green Punch terpene-infused blunt cones. Known for its wide range of tropical fruit-flavoured drinks. The Green Punch Flavor variant is specifically characterised by the refreshing taste of punch combined with the fresh classic earthy flavour of fresh terpenes.
G-Rollz -Tropical Pulp terpene-infused blunt cones. It has an unusually funky yet calming tropic vibe. As is, its flavors and aromas both are characteristic of tropical fruit elements. So, a single toke of this flavour will hit you with a diverse set of exotic flavours such as sour pineapple, flower tones, spicy, and tropical fruit mix.
G-Rollz - Blackberry OGK terpene-infused blunt cones. A classic fruity flavour, fresh blackberries possess an unmistakable nuance of sweet and slightly tart with earthy undertones. The right blueberry food can transport you back to that favourite summer picnic or camping trip. with the natural terpene flavour mixed with the flavour of freshly picked blackberries mixed with the classic flavour or terpenes. 
Fast Tracked Shipping

Friendly Human Support

10,000+ Satisfied Stoners
View full details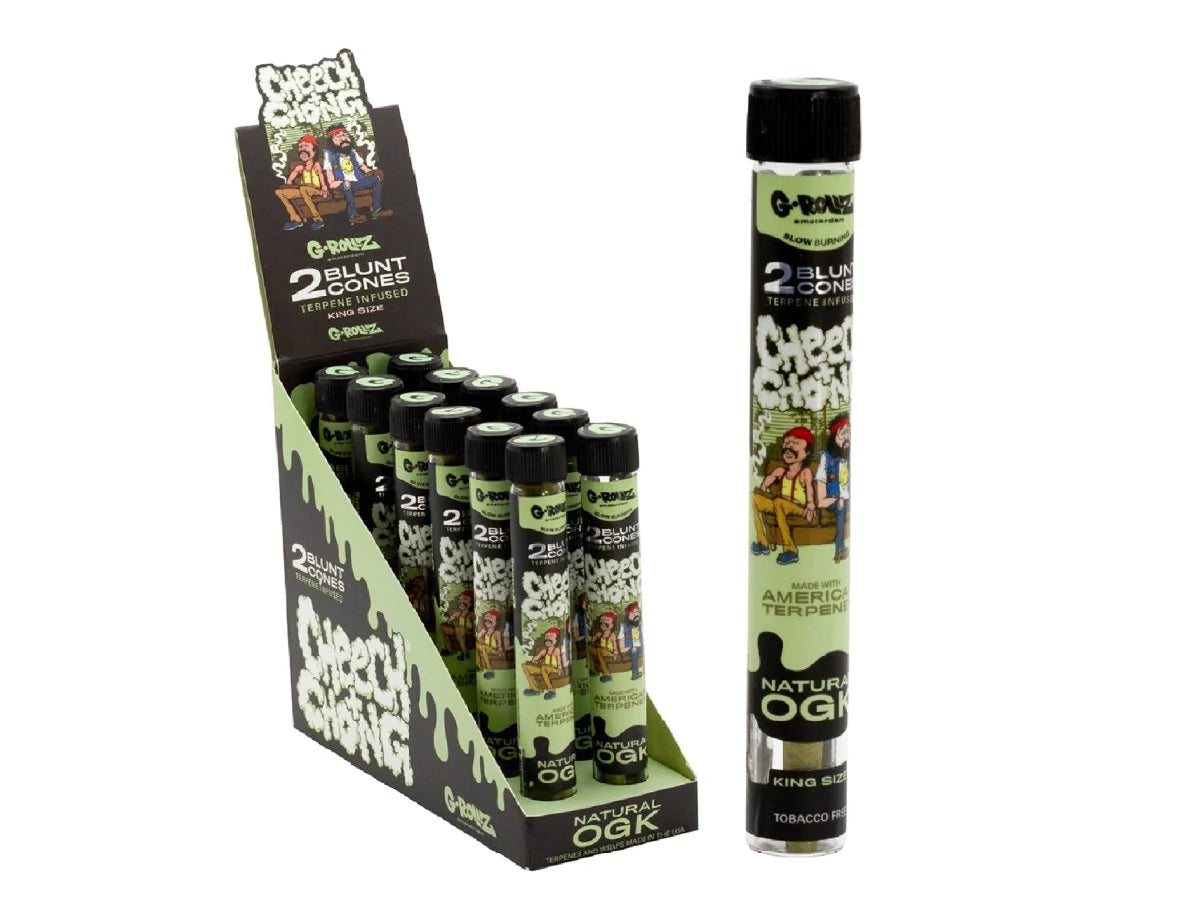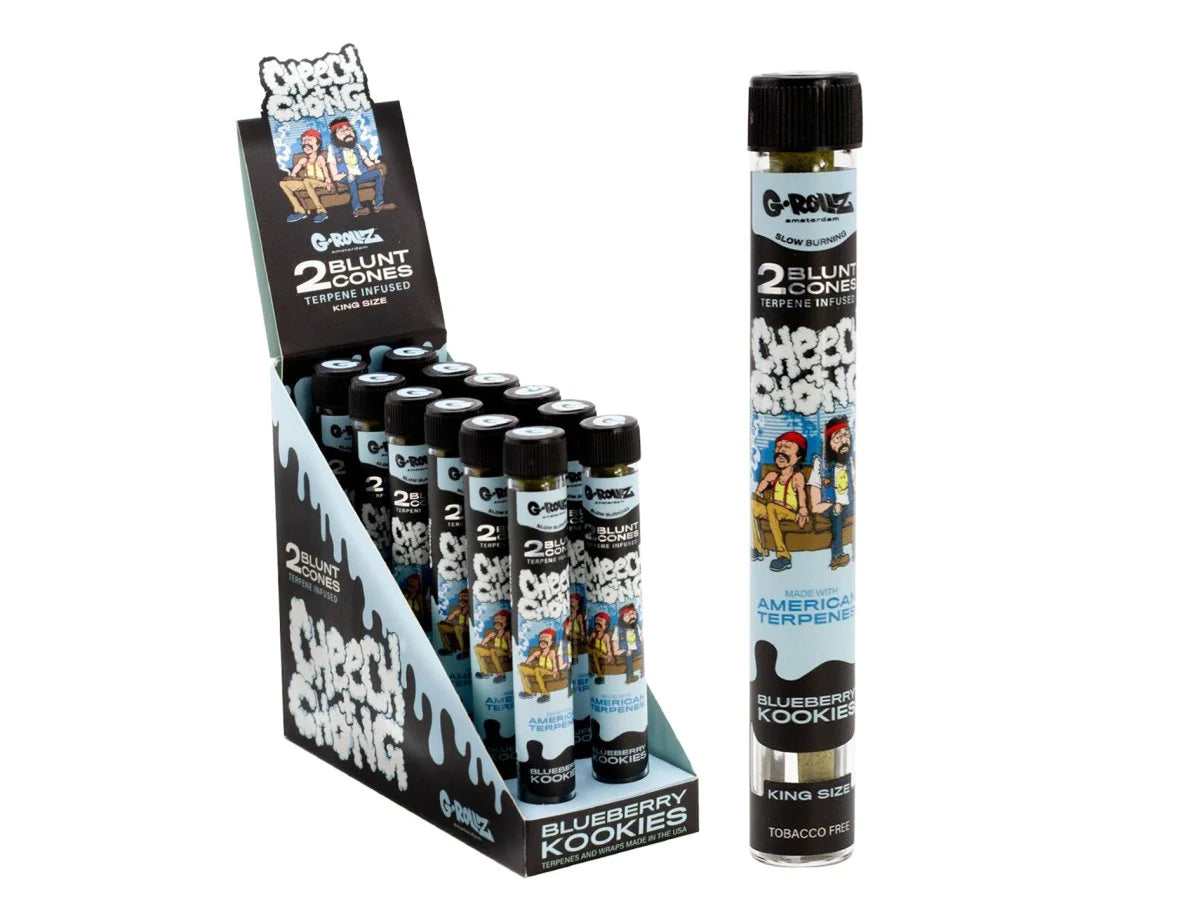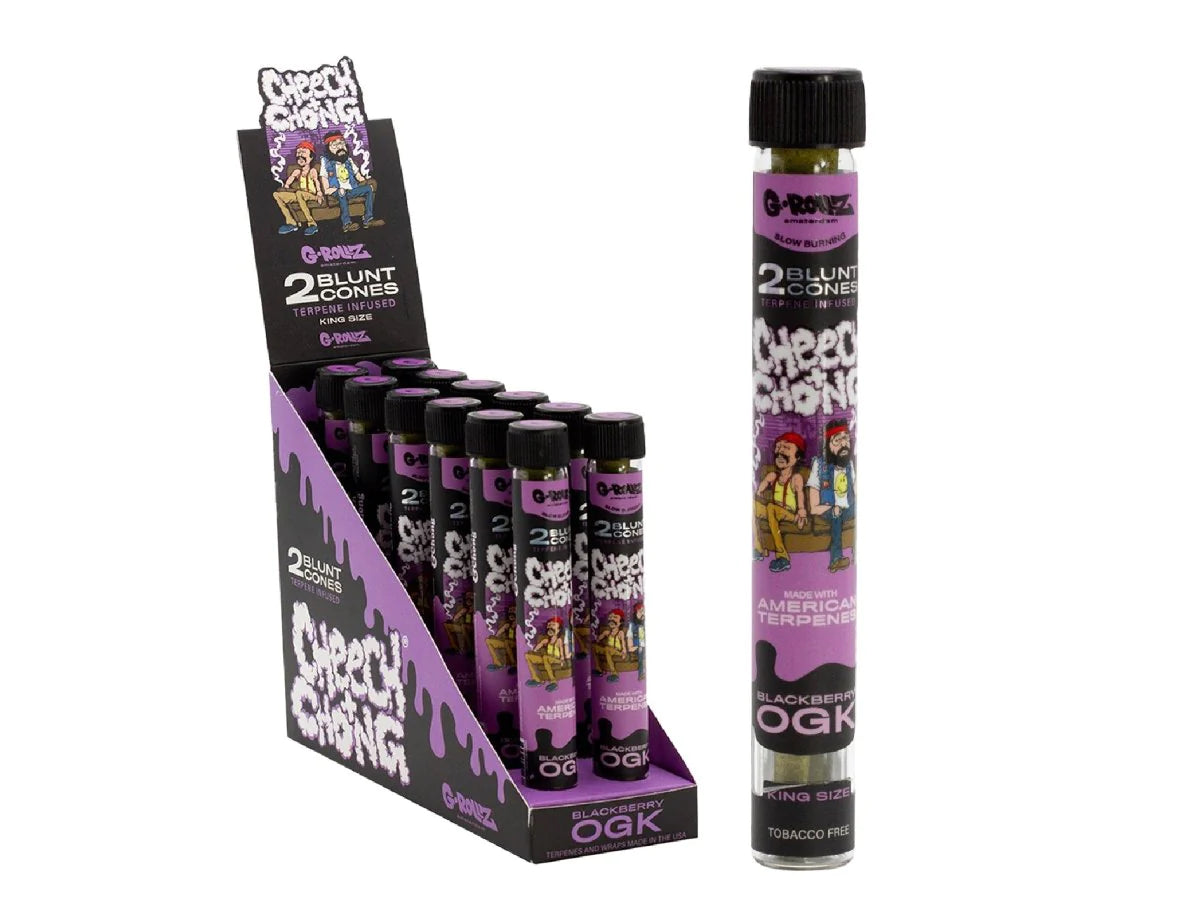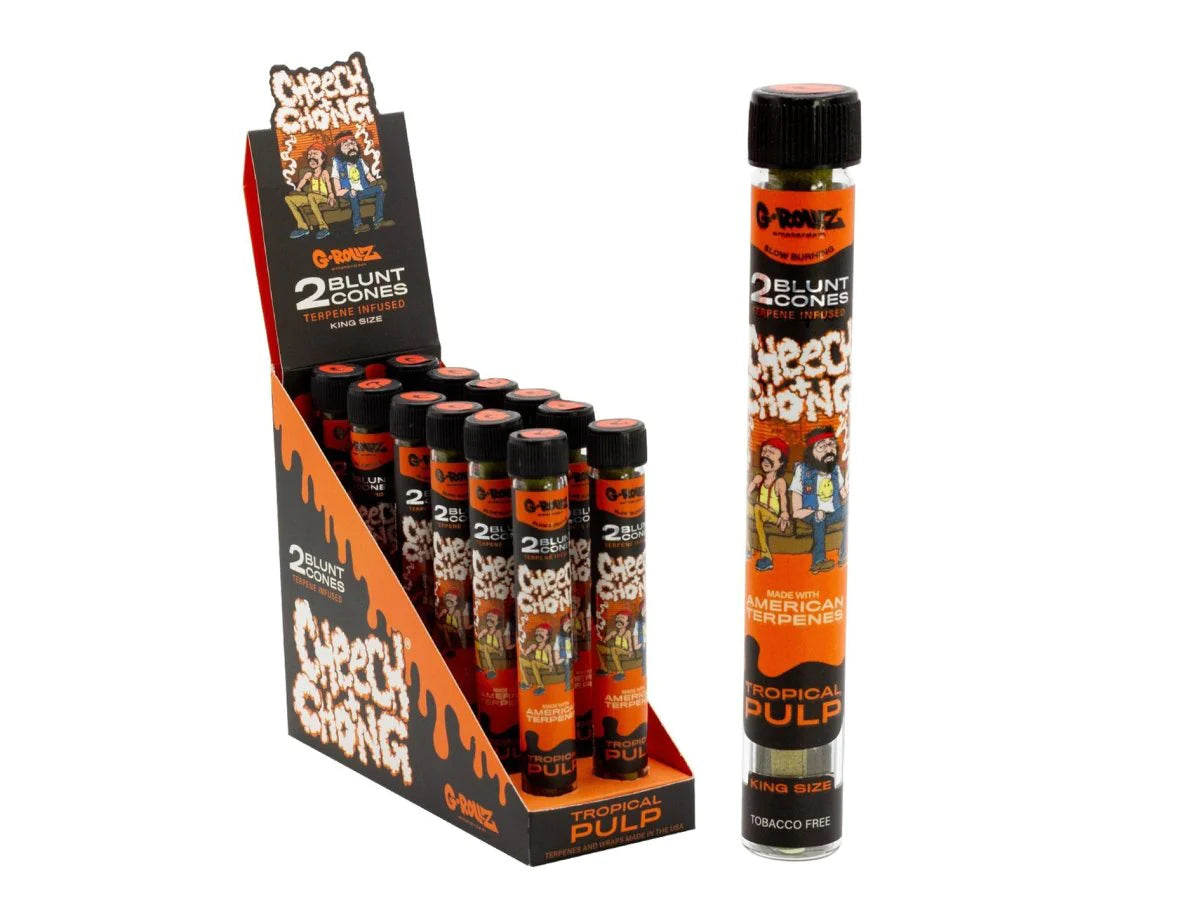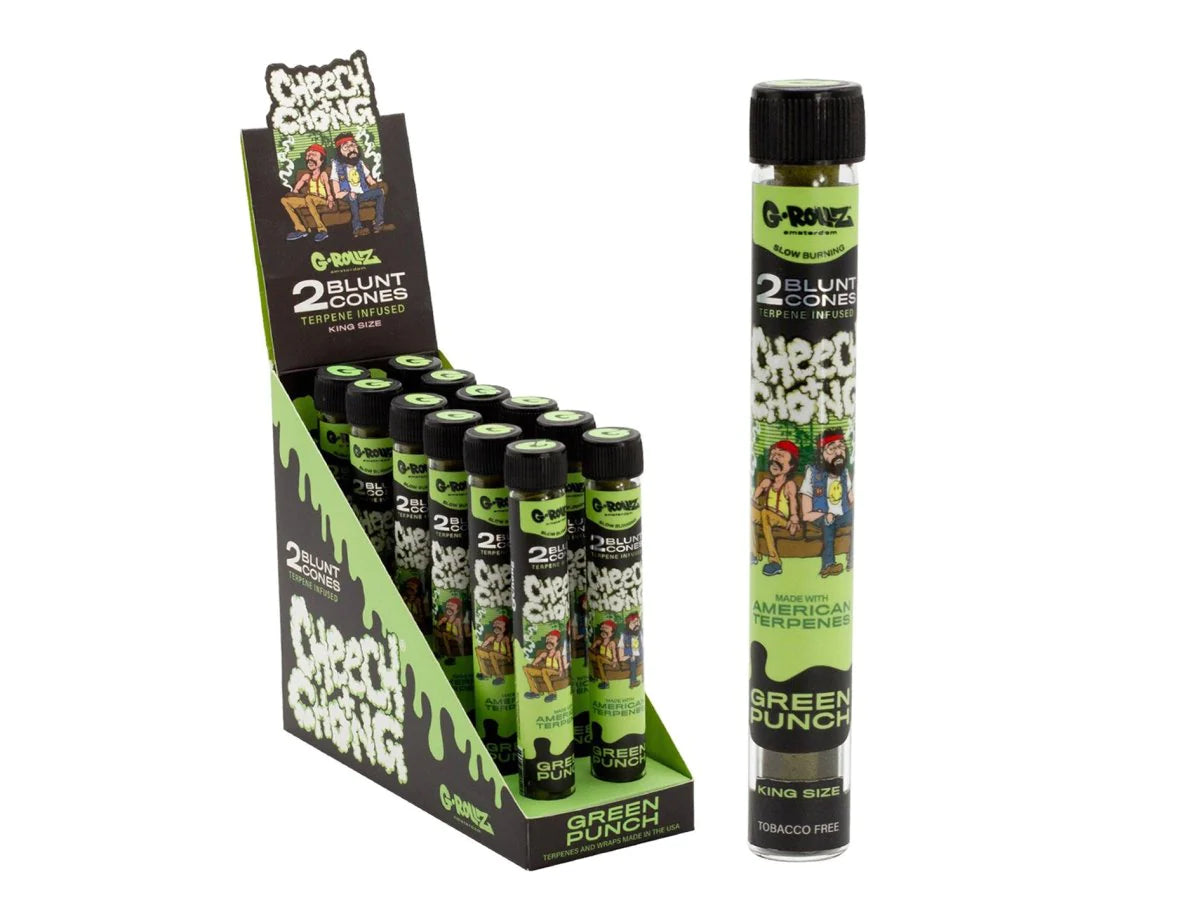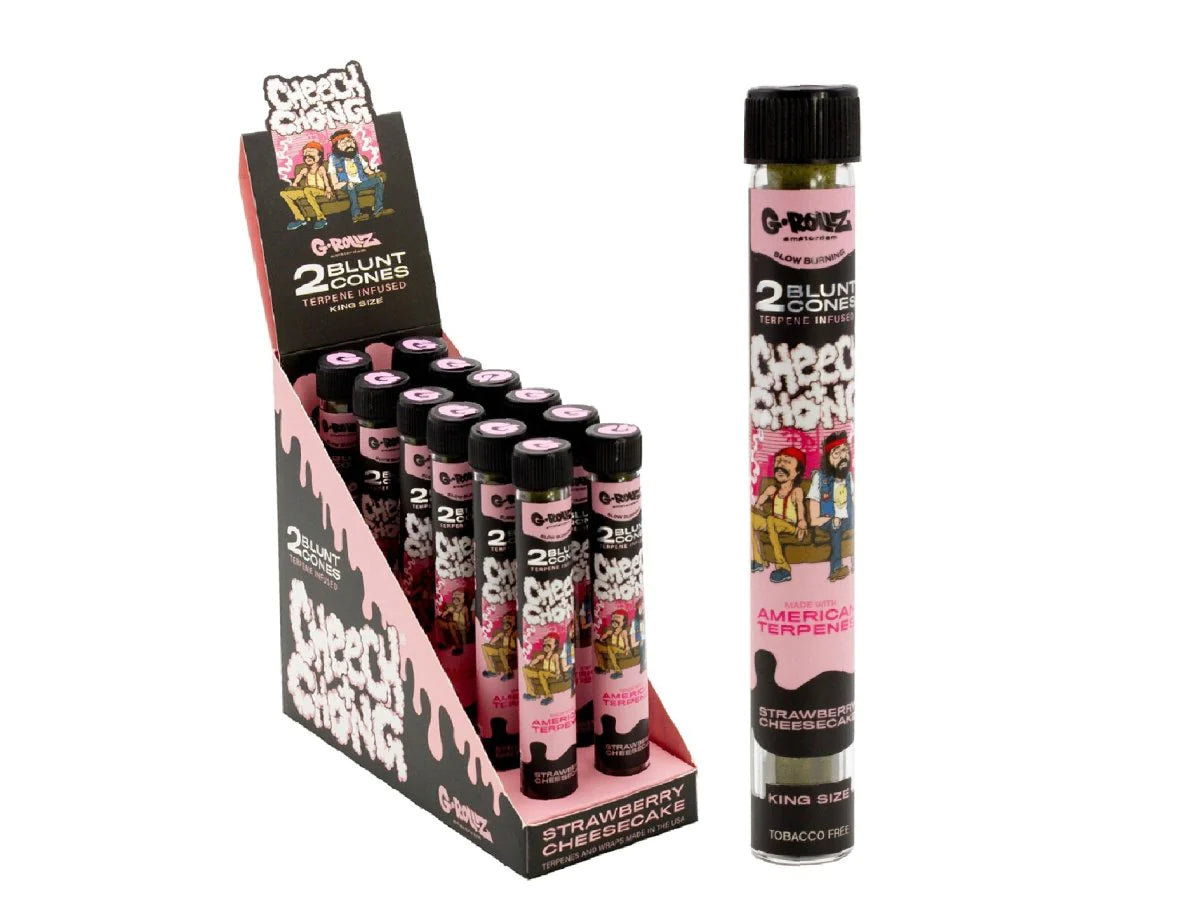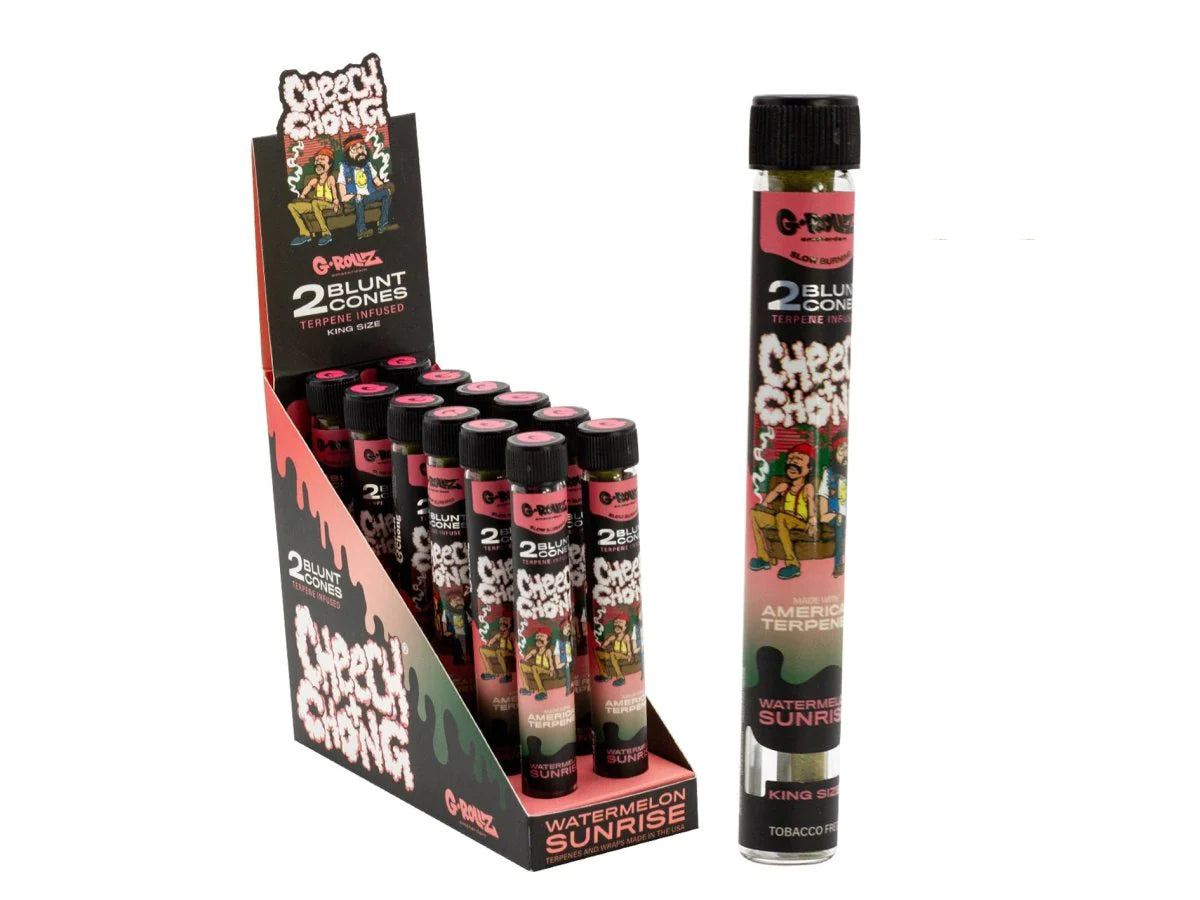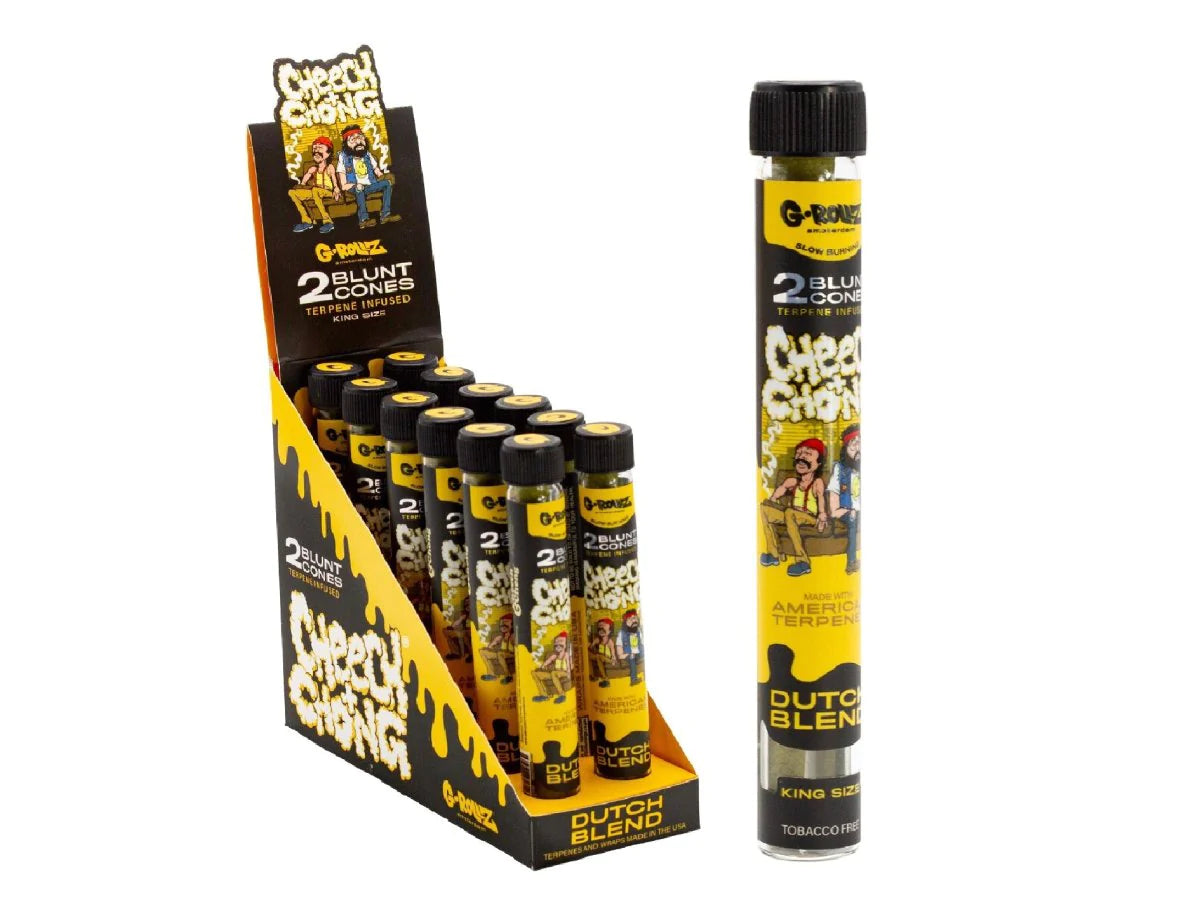 munchterm.co.uk
...why choose us?
Est. 2020

We've been here since September 2020 without a hitch. Be sure that a tight-knit team are in charge of your orders.
Fast Shipping

Order before 4pm Monday - Saturday for same-day order dispatch.

Choose Royal Mail 48/24 & Special Delivery or opt for Evri's budget service from just £2.49
Discrete Packages

All of our parcels are shipped in plain packaging. Keep those nosey neighbours out of your business!
Earn Points

Earn munchterm points when you make a purchase, save them up, and generate £10 vouchers to spend on whatever you'd like.